Candy & Mark's wedding at Rectory Farm on 25th May 2013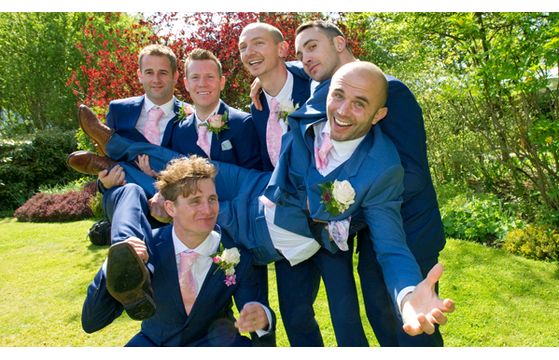 What a fun, vibrant and colourful day!
After bridal preps coverage it was of to the church of St Peters in Papworth. The service was humerous and personal with the vicar giving gifts to Candy & Mark.
The venue was Rectory Farm, with large grounds around a fairly modern hotel and an amazing Marquee which offered covered outdoor spaces as well as a very large interior...great for large parties.
The marquee was decorated with lots of fun details which had been well thought out and must have taken ages to get together. There was the most fantastic best men speeches which ended in both bestmen jumping into the swimming pool... and that sense of fun continued through the remainder of the day.
Lots of guests, the sun was shinning, lots of laughter and a great band in the evening meant a great day was had by all. It was an absolute pleasure photographing Mark & Candy's big day.