Stewart & Rebecca's wedding at Slepe Hall on 6th April 2014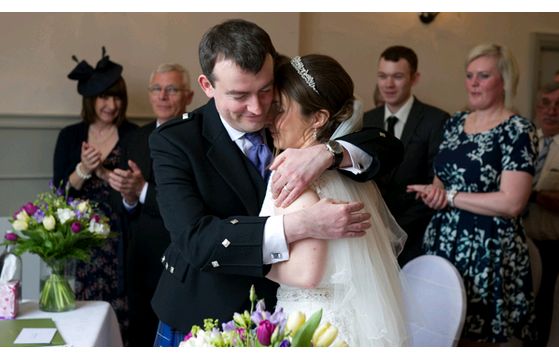 The couple chose Slepe Hall in St Ives as their venue, a lovely historic hotel close to the town centre. We got some stunning intimate shots of the couple during the ceremony then the guests went out to the terrace to start the party.
The couple chose a garden party theme for their wedding breakfast and had decorated the hall with wild flowers & bunting, and the party continued with a very lively Ceilidh. What an amazing fun wedding, with many guests having traveled from Scotland. Thanks again for allowing me to record this great family occassion.