Jonathan & Samantha's wedding at Haughley Park Barns on 17th March 2012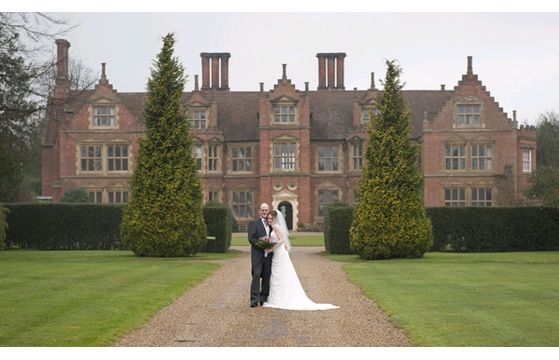 An amazing wedding held at this gorgeous venue. Bridal preparations in the cottage with a short walk to the civil ceremony in the barn. The weather held off long enough to get some photo's outside with the manor house as a jaw dropping backdrop.....we even managed to get inside for some lovely portraits of the couple around the grand piano, reflecting their love of music.
This venue is a gift for photographers with such a variety of backgrounds as you walk around the venue....the driveway, lake, sculptures, parklands and ornamental gardens.
The barn interior has great character but also leaves enough scope for couples to decorate it as they wish and add their own personality. Jonathan & Samantha certainly achieved this and the barn looked great. A very unique wedding breakfast with musical games between each course being judged by the top table along with fantastic food guarenteed a great time for their guests.
Thanks again for allowing us to cover your wedding day.