Oliver & Sarah's wedding at South Farm on 28th Feb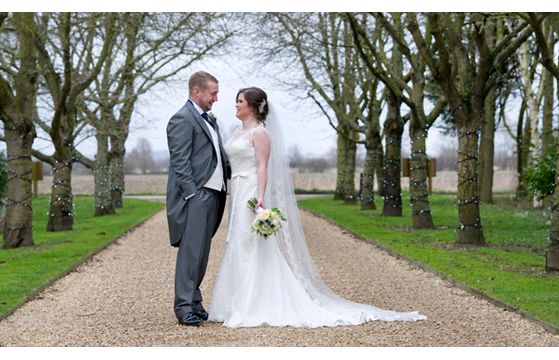 Oliver and Sarah chose South Farm for their wedding, a truly unique venue.....www.south-farm.co.uk
Sarah got ready for the big day in the bridal suit which is part of the main farm house whilst the boys had a few tipples in the drawing room. The ceremony took place in the old dairy room, its rustic charm enhanced by the flower arrangements.
Despite the time of year the weather was kind to us and we took some great shots of the guests and the couple in that golden hour of light just before sunset. South Farm has a great variety of backdrops from the gardens to the lovely sweeping driveway so there's always plenty of choice for photos.
The historic huge black barn was the venue for the wedding breakfast, its interior was decorated with bunting and wild flowers adding to its rustic charm. The evening guests arrived and were entertained by a photo-booth (always a winner) and live music after the couples first dance. When I left them the party was in full swing......a wonderful end to an amazing day. many thanks Sarah & Oliver.
The couple have just seen their web gallery and kindly wrote back:
'Just seen the photos, they are fantastic!! Love them, thank you so much:)'
It was our pleasure.